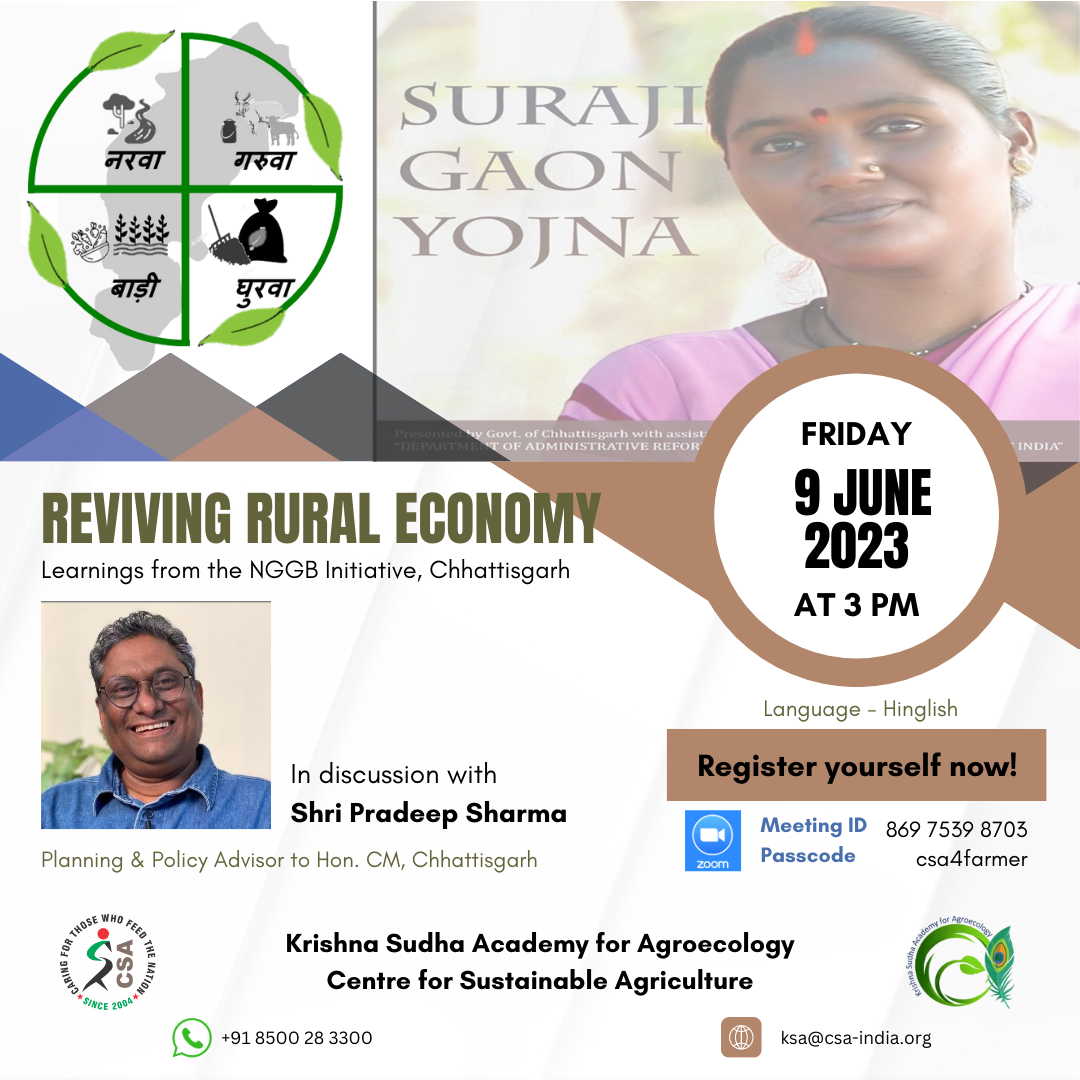 This session is over. Please scroll down for the context, session video and the summary
Context
REVIVING RURAL ECONOMY: Learnings from the Narwa, Garuwa, Ghuruwa, Badi (NGGB) Initiative in Chhattisgarh
Gram Swaraj – an idea of the self-reliant village is a unique concept of rural reconstruction proposed by Mahatma Gandhi, JC Kumarappa et.al much before India's independence.
The Rural Industrial Parks Initiative (https://ripa.cgstate.gov.in/) is one such initiative by the Chhattisgarh government. It started with the Narwa (Rivulets regeneration), Garuwa (Cattle conservation), Ghuruwa (Biodynamic Compost pit), and Badi (Backyard nutritional) (NGGB) programme as an integrated and multidimensional model of village development, through coverage of a range of issues, beginning from the importance of water resources to agriculture, the productivity of the land and addressing the nutritional needs of people.
The discussion was with Shri Pradeep Sharma, Planning and Policy Advisor to the Hon. Chief Minister of Chhattisgarh and learn about the scheme and how a rural economy is revived.