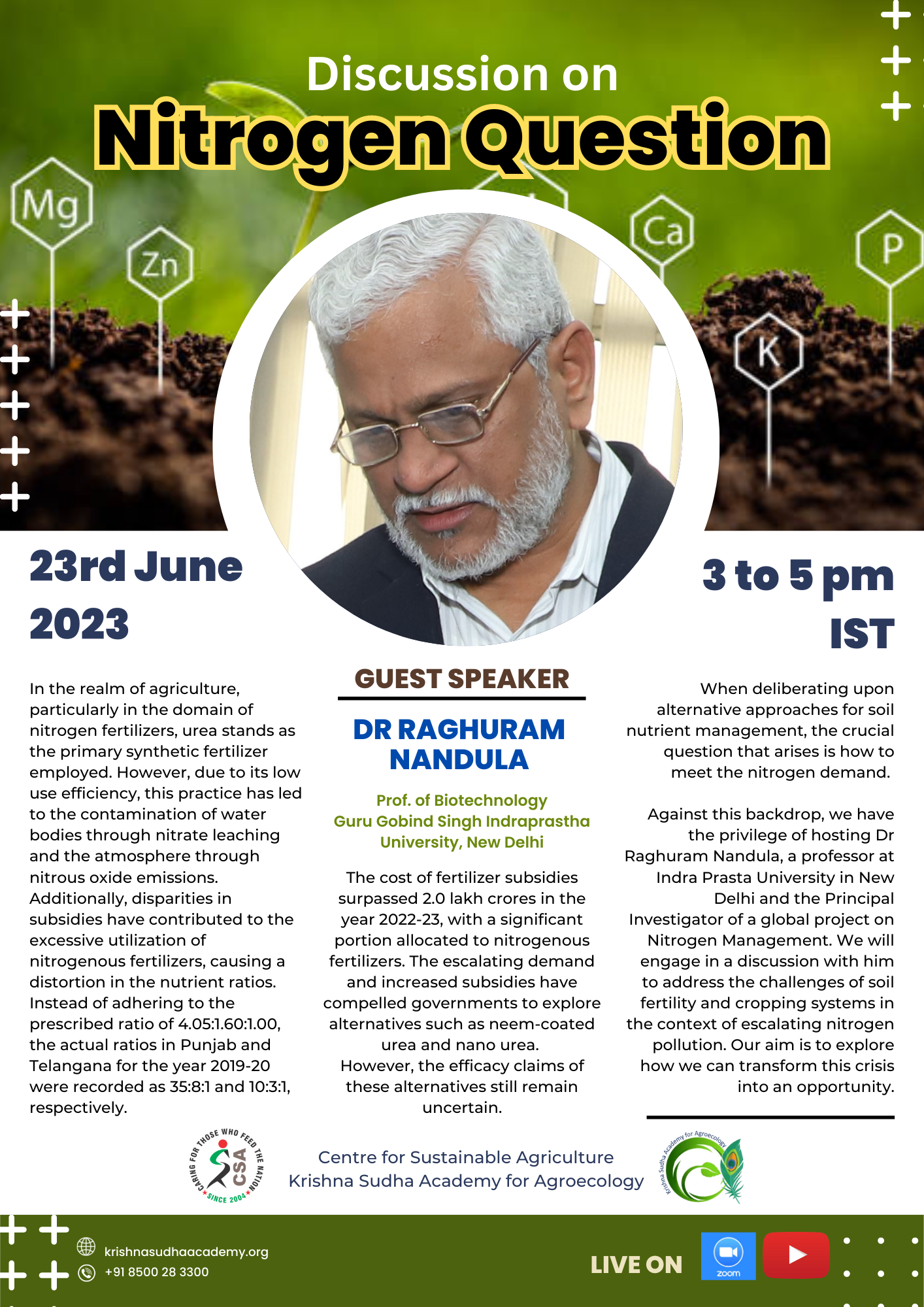 Click the poster to register yourself. Thank you.
Welcome to our 5th session under the "Knowledge Spectrum Series".
The Guest Speaker for this session is Dr Raghuram Nandula, a Professor of Biotechnology at Guru Gobind Singh Indraprastha University, New Delhi; Former Chair of the International Nitrogen Initiative; co-editing the Global Nitrogen Assessment; co-leading UKRI-GCRF South Asian Nitrogen Hub Project and Member; National Interministerial Steering Committee on Sustainable Nitrogen Management.
Do join us on 23rd June, Friday at 3:00 pm without fail. We will also be LIVE on our eKrishi YouTube channel