Welcome to our 6th Session under 'Knowledge Spectrum Series'
Going LIVE on both, Zoom and YouTube channels, tomorrow 1st July from 3:00 to 5:00 pm IST. Those who cannot join through Zoom ID, please click here for the YouTube link
Please register yourself for the session. Scroll down for details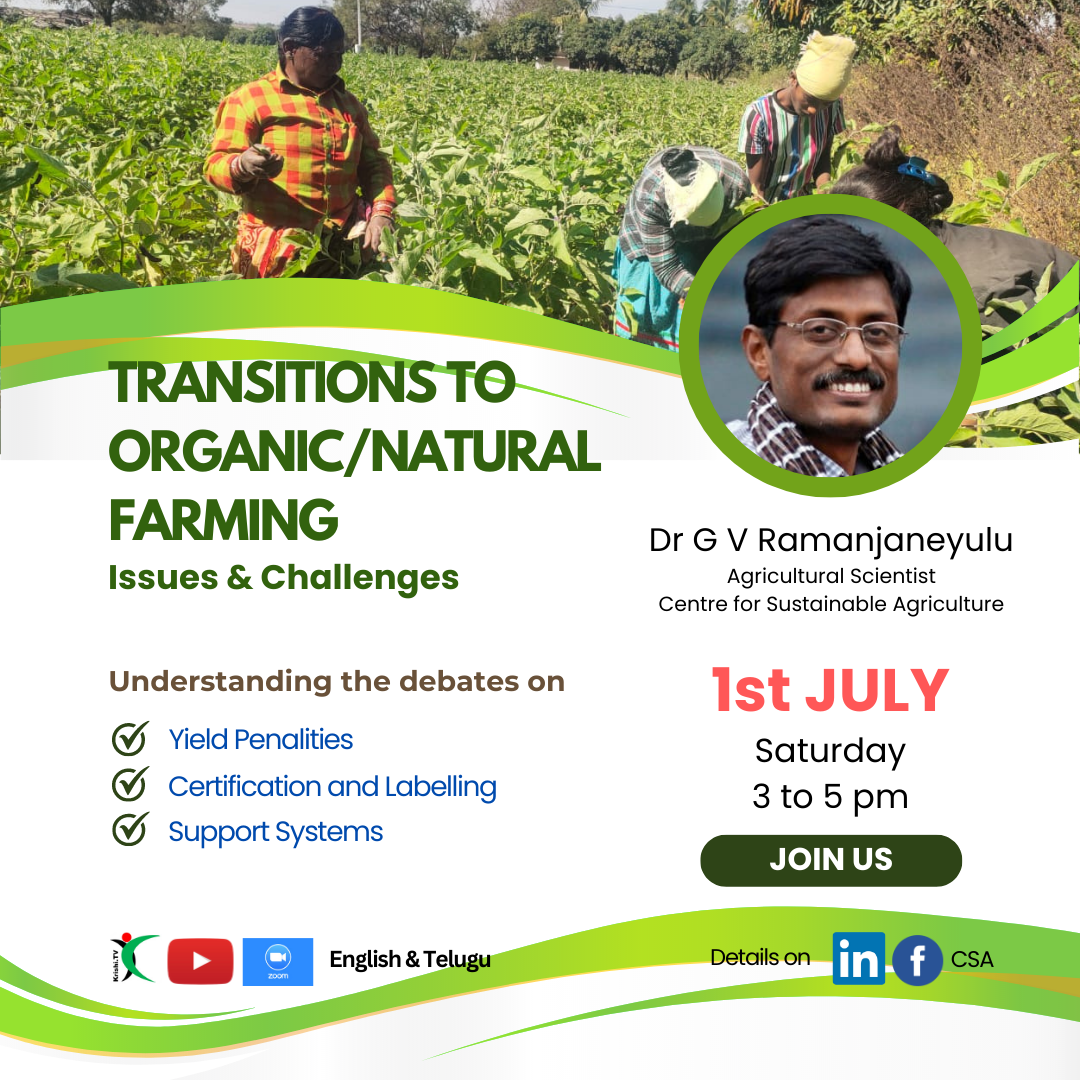 The rising consumer demand for safe and healthy food, coupled with the urgent challenges posed by climate change, has propelled organic and natural farming to the forefront of policy discussions. This transition towards organic farming is currently underway, but numerous questions still linger regarding certain aspects:
Yield Penalties: One major concern is whether yields will decline during the transition to organic farming. Understanding the potential impact on productivity is crucial for farmers considering this shift.
Certification and Labeling: The influence of certification and labelling systems on retail marketing and consumer choices is another significant aspect. How these systems are implemented and communicated can greatly affect the perception and uptake of organic products in the market.
Support Systems: Farmers require adequate support systems to successfully transition to organic farming. Identifying and providing the necessary resources, knowledge, and assistance can facilitate a smooth and effective transition.
If you have an interest in organic farming, or if you are an entrepreneur or producer collective aiming to enter the organic food marketing space, we invite you to join us for an insightful discussion on the challenges and opportunities involved in transitioning to organic farming.
Leading this discussion will be Dr GV Ramanjaneyulu, an experienced agriculture scientist with over 20 years of expertise in promoting organic farming, developing organic certification systems, and building sustainable supply chains.